26 December 2010
Some people only know Aisleyne in the context of Big Brother; however her real life story surpasses any reality-show plotline.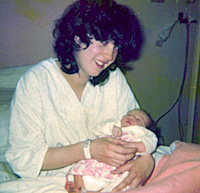 Aisleyne was born on December 28th 1978 into a crazy North London punk household, where Siouxie Sioux and Boy George were regular visitors. Her early years were shattered after witnessing the fallout of her father's drug use and by her mother becoming a devout Jehovah's Witness.
Hospitalised after a serious assault, Aisleyne left home at 16, having been cut off by her mother and let down by her father. Alone in London, Aisleyne lifeline was a place in a hostel where she shared the roof over her head with the frightened women and predatory men of the city's gang culture. Despite losing close friends and loved ones to drugs, knives and gun crime, Aisleyne vowed to pick herself up and get out of there, studying fashion design and textiles at The London College of Fashion.
It was to support herself whilst at college that Aisleyne began working as a promotions girl and she achieved growing success through a mixture of hard work and the bubbly personality which has become her trademark.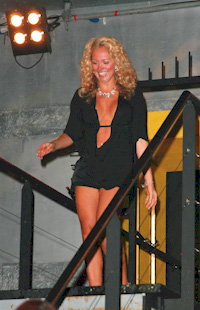 Aisleyne's big break came in 2006, when she was selected to compete in Big Brother, where she became a central figure. Going through an emotional journey during the series, Aisleyne finished top female to widespread popular acclaim.
Since then, Aisleyne has become living proof that it is possible to escape the streets and make good. Rarely out of the public eye, she has established herself as a successful entrepreneur, TV personality, actress, author and newspaper columnist, fashion designer, model and media celebrity.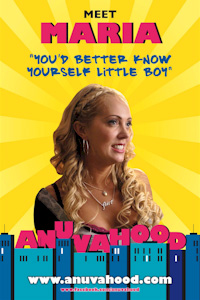 Nuts magazine paid Aisleyne its highest fee ever for a post Big Brother shoot by an ex-contestant. Aisleyne used this windfall to get herself on the property ladder and she has gone on to build a sizeable property and investment portfolio worth millions. Her success has been the subject of programmes on both Channel 4 and Channel 5.
Aisleyne has also appeared in a wide variety of light entertainment, drama and factual/news television programmes for all the main UK and Irish broadcasters. Her feature films have ranged from comedy to gritty urban drama.
Aisleyne's activities are regularly reported in the UK tabloid press. She wrote her popular Big Brother/Celebrity Big Brother columns, originally for the Mirror and then the Sun, for every series from 2015 until the finish in late 2018.
Aisleyne utilised her fashion studies to establish her own clothing label, 'Unique by Aisleyne', selling her range of glamorous ladies clothing through retailers in UK and Eire.
In 2016 Aisleyne launched her fitness app - 'Aisleyne 7 Min. Workouts' - available as a free download from iTunes and Google Play stores.
Aisleyne has actively supported a variety of charitable and good causes. During the 2020 Covid-19 pandemic she provided a flat for use by the nearby University College London Hospital's Critical Care team, as she had done for Grenfell Tower residents three years earlier. At the same time, she also helped distribute meals to medical staff and other front-line workers, supported fund raising for NHS Charities Together and helped to promote the DHSS campaign to recruit more care workers. Aisleyne has also been a patron of Brain Tumour UK and was the face of the national 'No Smoking Day' campaign for three consecutive years.

Aisleyne's gripping journey is detailed in her self-penned autobiography 'Surviving Guns, Gangs and Glamour' published by Random House.